Discover some of axesPDF's
easy to use features
Check PDF/UA and fix immediately
Checking for PDF/UA becomes a no-brainer. The structured report shows a summarized result of all 89 machine-checkable failure conditions.
When you click on an issue, the associated tag is highlighted in the Logical Structure View and the associated element is highlighted in the Document View as well. This makes it incredibly easy to find accessibility issues and use the right buttons or features to fix them.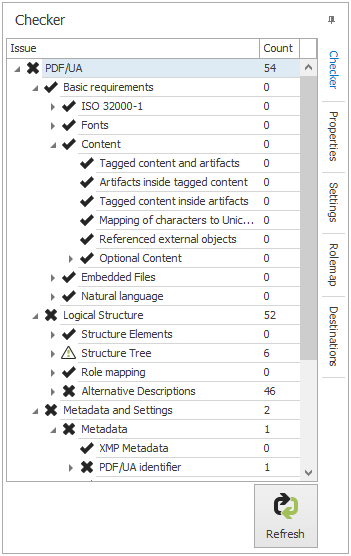 Select tags with ease
Select any tag directly from the Document View. The tag is automatically highlighted in the Logical Structure View.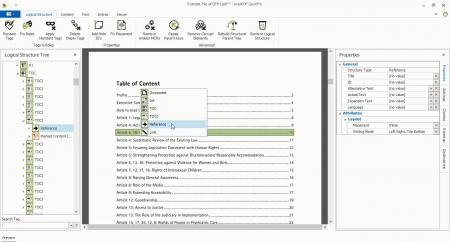 Search in Logical Structure
Browse the tag tree with quick navigation features: jump from one tag to the next with the same structure type or use the tag search.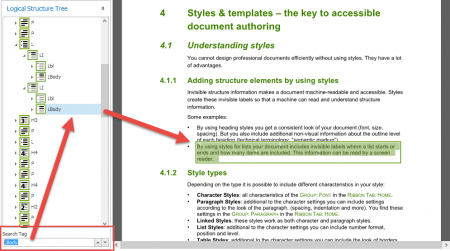 Fix Unicode issues
Unicode issues are no longer a show-stopper. Now you have full control of the mapping in an easy-to-use editor.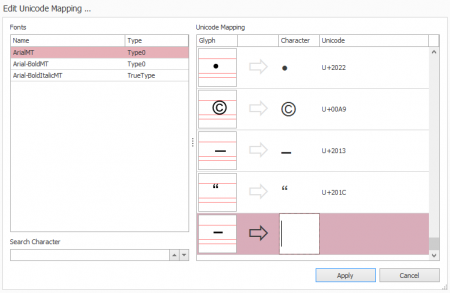 Screenreader preview
Simplified structure view for a quick visual evaluation. Check the logical order and the semantics to see what a screenreader would read.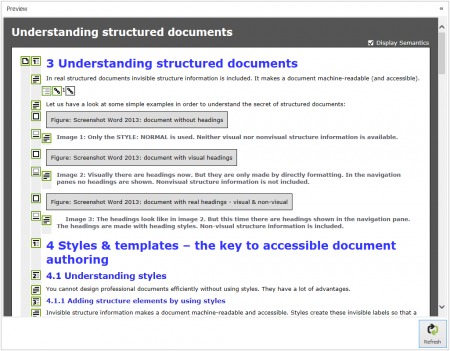 Detailed expert views
Views for diagnosis and editing: Checker with report, Properties, Settings, Role Mapping, Destinations, Logical Structure.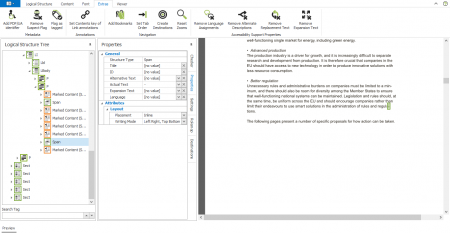 Check out the trial
Check out all the time-saving fixing features.
axesPDF offers a lot of quickfix buttons
Rename Tags
Renaming all tags with the same name in your document in one step.
Delete empty tags
Clean your tag tree by deleting all empty tags at a single blow.
Add Note IDs
Add a unique ID to every Note tag in the document.
Fix placement
Fix placement attributes of figure, form, formula or note tags in one step.
Remove Logical Structure
Delete the complete tag tree properly to prepare manual tagging from scratch.
Artifact non-tagged Content
Mark every non-tagged element in your document as an artifact.
Insert Spaces
Insert missing spaces between words based on customizable settings.
Remove language assignments
Delete language settings for every tag and/or marked content.
Add PDF/UA identifier
Add required identifier to PDF/UA compliant documents.
Set Contents key of Link Annotations
Add alternative descriptions to every link annotation in your document at once.
Add bookmarks
Create nested bookmarks based on the heading structure in your document.
Create destinations
Add destinations to your document based on pages, headings and/or other structure elements.