Get to know axes4 briefly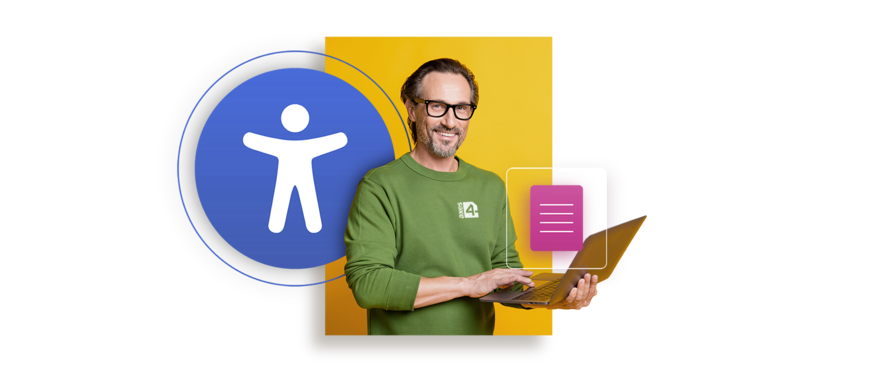 No. 1 in PDF accessibility technology
axes4 is a leading global software and services company that aims to enable an inclusive information society: Every content provider should be able to provide documents in accessible form. Our vision: We want to make digital accessibility a matter of course.
To achieve this, we offer outstanding solutions for the efficient and sustainable creation, verification and editing of accessible PDF files. Productivity is our focus. We enable our customers to concentrate on their core business and the provision of accessible documents almost runs itself.
Among our customers are:
Government agencies around the world
Organisations from the fields of education, science, research, culture and social affairs
Companies of all sizes that already take digital inclusion seriously
Design, PR and communications agencies as well as freelancers
Other IT companies who are using our technology to make their software and systems digitally accessible or capable of creating accessible output
Who are we?
People are always at the centre of everything we do. We live and drive innovation that serves people - with people for people.
Since 2015, we have been making the digital world better for everyone because it is more accessible - especially for those who depend on accessible content. And because we believe that together we can achieve more, we have always been involved in expert associations and drive the topic of PDF accessibility forward in working groups. We also work closely with our partners who are committed to an inclusive digital world with us in different regions around the world. We currently have partners in 11 countries.
Respect for each other, trust, transparency and continuous improvement - these are our values, which we live internally at axes4, but also with our customers.
What motivates us?
"Equal Access" means that all people are given equal access to complete information. No one should be excluded because of disability. That is why we have made it our goal to transform the complexity of PDF accessibility into simple solutions.
This means that there are no more excuses for not creating PDF documents that are completely accessible. Because: Providing accessible documents is with us:
Simple,
Cost-effective,
possible for everyone
and self-evident.