Manuals
Here you find useful guides to help you get the most out of our software - whether you're a beginner or already know your way around PDF accessibility.


axesPDF QuickStart Guide
In this guide, you'll find everything you need to get started, learn all the features, and work efficiently with axesPDF.
Download
(PDF, 8 MB)
Using the table tool in axesPDF efficiently
The table tool in axesPDF makes it a breeze to create mappings between heading and data cells.
Download
(PDF, 4 MB)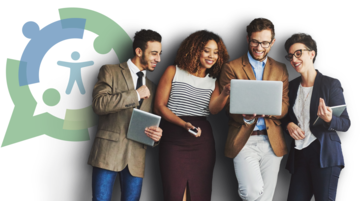 Do you need further assistance?
Join the axes4 community where you can get suggestions and tips from other axes4 users or search the axes4 helpdesk for additional information.