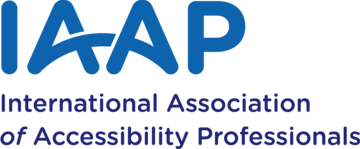 IAAP (

International Association of Accessibility Professionals
)
Professionalise digital accessibility
IAAP stands for International Association of Accessibility Professionals and is the professional association for experts in the field of digital accessibility. There is a worldwide umbrella organisation (IAAP Global) and several regional branches, so-called "Chapters".
axes4 is a founding member and part of the advisory board of the German-speaking branch IAAP D-A-CH. Together with accessibility professionals from around the world, we are committed to professionalising this exciting professional field and advancing the issues of awareness, exchange, networking, training and certification.
Get more info about IAAP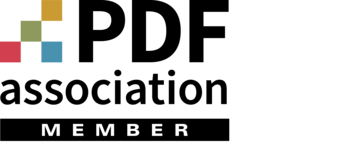 PDF Association
Promoting PDF accessibility
We are also ambassadors for digital accessibility within the PDF Association, where we are a partner member.
The PDF Association is an international federation of member organisations and individuals who actively learn from and support each other in the development and use of PDF technology.
Get more info about PDF Association
We are involved in the following working groups