Find and fix PDF/UA errors
axesPDF is a powerful tool for validating and fixing the most complex challenges faced by remediators. axesPDF simplifies the process of making content fully accessible and compliant with PDF/UA, WCAG, and Section 508. Start with a tagged PDF, find accessibility issues, and fix most of them instantly in a few clicks.

What our customers say about axesPDF
Jan Hellbusch

2bweb.de

"PDF has experienced a renaissance with the PDF/UA standard. Not only do PDF files increasingly feel like web pages when read with screen readers, but there are now tools like axesPDF that let you achieve accessible design with reasonable effort."
Chad Chelius

"Chax Chat"-Podcast

"axesPDF saves me so much time! Just being able to enhance my tags with axesPDF.... Now when I create a PDF, I can correct the tags with axesPDF. It makes it much easier for me to go through the tag tree. It only takes 10 seconds! And I'm amazed every time."
Find PDF/UA errors - and fix them right away
Checking for PDF/UA becomes a breeze. The structured and interactive report shows the results of all 89 machine-checkable error conditions in one summary. It is the ideal starting point to find barriers and fix them directly.
Locate errors immediately
Barriers are not obvious at first glance. This is where the interactive test report can help: simply select an error in the report and immediately see, in both the tag tree and in the document view itself, exactly where the error is located.
Highlights:
You're ready to go right away: The tag in question is already active and ready to be edited.
You get an overview: You always have three views at your fingertips: the logical tree, the document view, and the inspection results.
You get handy shortcuts: Buttons or functions for troubleshooting are directly available or one click away.
Select tags easily
Do you want to display the tag for a certain content element? You can easily display a tag directly from the document view.
Simply select a content element and use the context menu to decide which tag should be active in the "Logical Structure" view. You can choose between:
"Document" as top level
Parent tags
Child tags
Search in logical structure
A tag tree can sometimes be quite confusing. With axesPDF, simply enter the tag you are looking for and the corresponding locations are immediately displayed in the tag tree and in the document view.
axesPDF also offers a quick navigation option: Using keyboard shortcuts, you can jump from one tag to the next of the same type. This is handy when you need to edit all the tags of a certain type.
You can also select several tags at once and edit them at the same time.
Fix Unicode errors
Unicode errors are no longer a "knock-out criterion". With the easy-to-use editor, you now have full control of Unicode mappings and can fix all the errors in your document. using an easy-to-use editor:
Missing mappings: axesPDF highlights them in the list of fonts and in the overview of the characters present in each instance. Simply enter the correct Unicode character and you're done!
Wrong mappings: You can detect incorrectly mapped characters in the screen reader preview. You can also search for specific characters and correct the mappings.
Screen reader preview
Because not all requirements are machine-checkable, for a quick visual check, the screen reader preview is an indispensable tool.
The screen reader preview shows you all the content, and the order in which an assistive technology such as screen reader would read or display the PDF.
From this simplified tree view, you can determine:
Is all relevant content tagged?
Is the logical order of the content correct?
Are the correct tags used in each case to appropriately mark up the different content elements?
Are all the characters displayed correctly?
And much more...
You can configure the axesPDF dashboard the way you like it, allowing you to find the most suitable view to quickly help you find and fix issues.
Various views can be combined for diagnosis and editing:
Logical structure view
Document view
Tag properties with all attributes (context-sensitive)
Interactive test report
Document settings
Role assignments
Link targets
Create and edit tags
Since axesPDF 2, you now have advanced tag editing features that make your work even more productive:
Create new tags
Move tags
Delete tags - either the tag with the whole content or only the topmost tag
Merge multiple tags into a new container
Reassign content

Want to know more?
If you want learn more about the axesPDF feature, take a look at our QuickStart Guide.
A select of buttons for fixing PDF/UA problems
Rename tags
In one step, rename all tags of the same name across the entire document.
Delete empty tags
Keep the tag tree lean and clean by deleting all empty tags at once.
Add Note IDs
Add a unique ID to any note tag in the document in seconds.
Correct placement
Correct incorrectly set placement attributes for Figure, Form, Formula, or Note tags all at one time.
Remove logical structure
To get a clean basis for manual tagging, delete the complete tag tree.
Tag non-tagged content as artifacts
Tag any element in your document that does not already have a tag as an artifact.
Insert spaces
Insert missing spaces between words based on user-defined settings.
Remove language assignments
Delete language settings for tags or marked content elements – for selected tag types or all tags at once.
Add PDF/UA identifier
Add the required identifier to PDF/UA-compliant documents simply and easily.
Fill contents entry from link annotations
Add alternative descriptions to each link annotation in your document in one step.
Add a bookmark
Create nested bookmarks based on the heading structure in your document.
Create targets
Create link targets in your document based on pages, headings, and/or other tags.
Quick and easy
Thoroughly check PDF documents and fix PDF/UA errors immediately – axesPDF is a tool designed to do just that.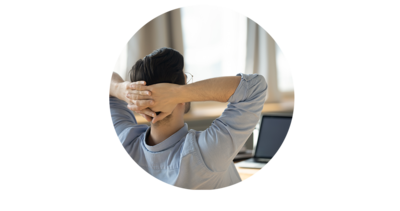 Find and fix in a few clicks
axesPDF enables you to fix more than 50 types of PDF/UA errors that are otherwise difficult to fix – a massive time-saver for you!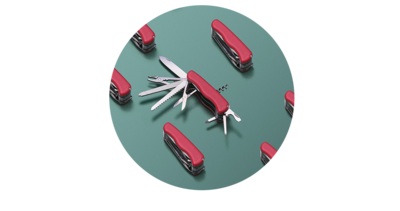 Everything in one view
The axesPDF dashboard lets you keep track of everything: the document itself, the tag tree, review results, tag properties, and other detailed data.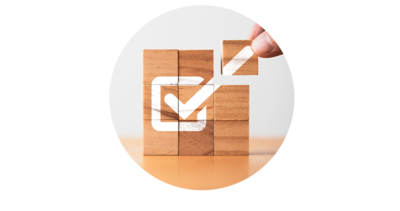 Simplify the testing process
Testing for PDF/UA is quite simple. The structured test report shows the results of all 89 machine-testable defect conditions in one summary.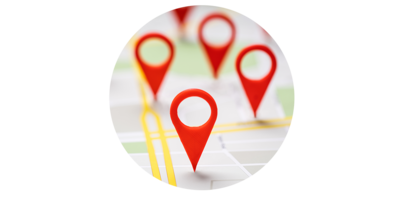 Determine the location of an error
The interactive audit report helps you locate barriers in your document: each reported problem leads you directly to the right place in the document and in the tag tree.